Upcoming events
Please check back for details of upcoming events.
Events scheduled
We are running a series of events throughout the year where an alumnus/alumna/staff member from one generation interviews an alumnus/alumna/staff member from another. These events will be informal, and attendees will be invited to bring questions, observations and any artefacts that are willing to share with others and with us - old exam papers, dissertations, scrolls, badges - whatever! Do let us know if you'd like to come - email swcentenary@ed.ac.uk
Our first event (Viv Cree "in conversation with" Wendy Paterson) was on Wednesday 29th November 2017, and focused on practice learning developments over the years. At the second, Ruth Forbes was "in conversation with" Judith Brearley, where they talked amongst other things about developments in psycho-dynamic social work. Our third event was on Monday 26th March 2018, when Gary Clapton was "in conversation with" Jane Aldgate, a key architect of the Scottish Government's Getting it Right for Every Child policy.
Our last event - 26th September 2018 - John Devaney "in conversation with" Viv Cree. This event will look back on Viv's 40 year connection with the University of Edinburgh, from student to practice teacher and later staff member. It will also mark her official retirement from the university. We are delighted that the event will also mark the contribution of Vivienne Triseliotis (nee Laughton) to social work education at the University of Edinburgh. Vivienne worked as a student supervisor at the Edinburgh Royal Infirmary in the mid 1950s before becoming a lecturer at Edinburgh, a post she held until 1970. Vivienne continued thereafter to support her husband, John Triseliotis, in his work.
Other events
Quiz night
The Centenary year kicked off with a quiz night hosted by the Social Work students on 4th October 2017 at 7pm in the Loft Bar, Teviot. All the questions related to social work history and some were extremely challenging! This was a great night for socialising, getting to know social work students from other years and finding out more about the centenary project - 40 students and 3 staff came and had a great time. Thanks to Anastasija, Kathryn, Nicola and Megan for organising this.
World Social Work Day Event, on 20th March 2018, Celebrating 50 years of Social Work in Scotland - Professor Viv Cree gave a keynote on the Social Work (Scotland) Act. Check out the powerpoint here.
European Social Work Research Conference, organised by the European Social Work Research Association, was hosted by Edinburgh University from 18th-20th April 2018. The theme of the conference was 'Social work in transition: challenges for social work research in a changing local and global world'. The call for abstracts went 'live' on 12th July 2017. The conference website provides details about programme and speakers here.
Social Work History Network, based at King's College London, held a pre-conference event in conjunction with the ESWRA History Special Interest Group in Edinburgh on 18th April 2018 on the theme of university settlements history. You can find out more about the network by visiting its website.
Book launch - Social Work in a Changing Scotland, edited by Viviene Cree and Mark Smith and published by Routledge, was launched at the April conference.
Scottish Conference for Newly-Qualified Social Workers and Final Year Students, entitled 'Building the Future - Shaping our Social Work Identity', was held at the University on 31st May 2018. Delivered in partnership with the Higher Education Heads of Social Work Group, Iriss, Scottish Social Services Council, the Scottish Association of Social Workers, Social Work Scotland and the Scottish Government, the one-day event provided an opportunity for newly qualified social workers to come together. An audio recording of the morning speeches was created by Iriss and is available at https://soundcloud.com/iriss-fm/202-building-our-future-shaping-our-social-work-identity
Professor Joyce Lishman was honoured by the University for her contribution to social work education and social work with the Degree of Doctor honoris causa at the 9th July 2018 degree ceremony. Here is the Principal, Professor Peter Mathieson, with Professors Lishman and Cree, as Joyce signs the official record.
The Joint University Council on Social and Public Administration - which includes a sub-committee on Social Work Education (JUC/SWEC) is having its own centenary in 2018 - with an event in London in October 2018. Professor Viv Cree is one of the keynote speakers.
The Chrystal Macmillan Lecture will be given by Professor Lena Dominelli from the University of Durham on 14th November 2018. Lena's lecture will be entitled: 'Social Justice Challenges for the 21st Century: Green Social Work Perspectives.' This is her recent book on the topic: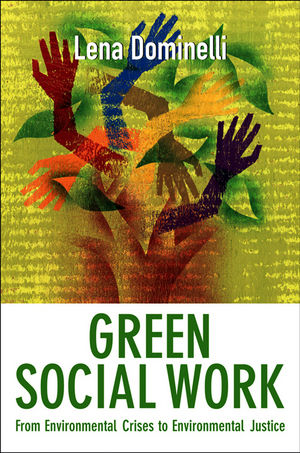 Past events